I remember when Darren Rowse of Problogger mentioned Akismet had blocked over four million spam comments on his blog. According to the stats for my blog, Akismet has blocked over 100,000 (and counting).
Although I don't check my spam folder often, whenever someone emails me and says they left a comment but it's not showing up, I'll start digging.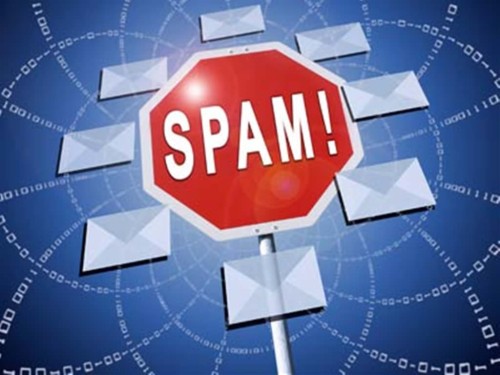 That's what happened when Ana of Spiritual Research Foundaion contacted me and said her comment wasn't showing up on the Blog Registry. Since her comment hadn't gone into moderation, I assumed it must have landed in the spam folder.
Interesting enough, I noticed those who are now spamming blogs are getting much better at it.
Today's Lesson
Here's a small sampling of what Akismet blocked, If I didn't check the URL, I'd actually think they were real.
This first group of spam commenters must think if they appeal to my ego, I'll approve them.
I found your blog on google and read a few of your other posts. I just added you to my Google News Reader. Keep up the great work Look forward to reading more from you in the future
I really liked your blog! It helped me alot…
I just sent this post to a bunch of my friends as I agree with most of what you're saying here and the way you've presented it is awesome.
Awesome! I have read a lot on this topic, but you definitely give it a good vibe. This is a great post. Will be back to read more!
Great information! I've been looking for something like this for a while now. Thanks!
Valuable information and excellent design you got here! I would like to thank you for sharing your thoughts and time into the stuff you post!! Thumbs up
I find myself coming to your blog more and more often to the point where my visits are almost daily now!
These spammers must believe if they ask a question, their comment will be approved.
How do I password my macbook pro so every time you turn the computer on it will ask for the password. I have a password set on here but i seem to only use it for when i download software or unistall things. I really need the password so you cant even get the computer started without one! Is this even possible I am used to the PC and u can password protect it so no one can even do anything on it untill password is typed in correctly. I really need to get one on here so my dumb room mates stop using it when I am not around.
I am not pro, but I wish to write my question here…
How you think what to advise to my friend – to disaccustom to alcohol?

Sports or easier walks in the forest, at open air?
This is a little random but what insurance company do you use? My current insurance company has just told me they're not paying out on my claim. I'm furious and want to leave immediately. Who do you recommend?
I realize many spam comments are generated by bots, but I've also read you can get paid to comment on blogs.
Although this may be a good way to generate additional income, for us bloggers who treasure each comment we get, it could be disheartening to find out what we thought were "real" comments, are instead paid for.
Today's Assignment
What's showing up in your spam folder these days?
Would you ever comment on blogs for money?
Raise you hand and share your thoughts.
.