I've noticed a lot of "addict" labeling going on.
There's the drug addicts, food addicts, gambling addicts, and sex addicts.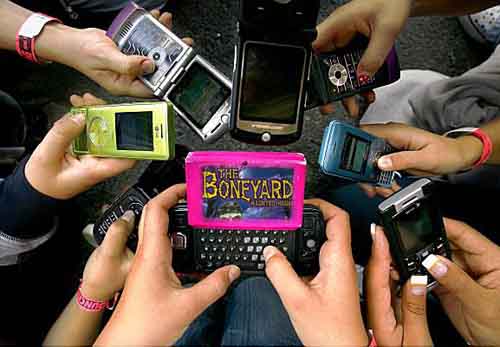 If we turn our attention to technology, there are the texting addicts, gaming addicts, cell phone and social networking addicts.
We hear about those who are are addicted to tobacco, alcohol, caffeine, sugar, exercise, TV plus much more.
With blogging we often say we're blogaholics or stataholics, both of which imply we're also addicted.
And when we label ourselves as addicted, it implies we may need some sort of help.
But do we?
Today's Lesson
According to Your Dictionary.com, the medical definition of addiction is:
Habitual psychological or physiological dependence on a substance or practice beyond one's voluntary control.
In an article titled "Seeking" on Slate.com, Emily Yoffe shares how we can easily become obsessed when we search online. She starts out by saying,
Seeking. You can't stop doing it. Sometimes it feels as if the basic drives for food, sex, and sleep have been overridden by a new need for endless nuggets of electronic information. We are so insatiably curious that we gather data even if it gets us in trouble….
She continues on with,
For humans, this desire to search is not just about fulfilling our physical needs. [Jaak] Panksepp says that humans can get just as excited about abstract rewards as tangible ones. He says that when we get thrilled about the world of ideas, about making intellectual connections, about divining meaning, it is the seeking circuits that are firing.
The juice that fuels the seeking system is the neurotransmitter dopamine. The dopamine circuits "promote states of eagerness and directed purpose," Panksepp writes. It's a state humans love to be in. So good does it feel that we seek out activities, or substances, that keep this system aroused…
The above could describe the activities of (some) bloggers.
When we blog, read, write and answer comments, and/or research for our articles, it can ignite our pleasure sensors by increasing our dopamine levels and leave us wanting for more.
But, does that make us addicts?
Or, could it be something else?
When I look at my own blogging activities, I'll admit it does bring me joy. However, instead of labeling myself as being addicted, I feel I've truly found something I love doing.
Some may say I'm in denial.
I say I found my passion.
What about you?
Today's Assignment
When you look at your blogging activties, do you see it as an addiction?
Or is it something else?
Care to share?
.
Listed below are links to additional articles I read when preparing this post: